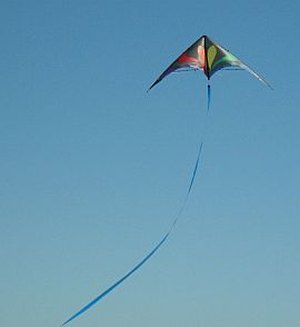 2-line delta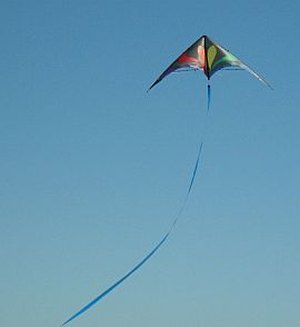 2-line delta
You've seen the videos, on shows like 'Funniest Home Videos'. That was a show in Australia some time ago now. But I'm sure there are - or have been - similar shows in other countries!
Don't you just love the sound effects they use. Screaming Junkers dive bomber sound, building to a crescendo ... before the inevitable impact, and canned laughter.
Now, a collision might not be the only reason you remember a stunt kite flying session. As the stories below demonstrate, this corner of the kiting world can generate a whole range of experiences.
---

When the weather's good and you have the time, it's great to get out with a kite or 3. But what about on bad weather days? Then it's time to pull out...
"Kites Up!" - my downloadable kite-flying board game! Apart from towing indoor kites, doing a spot of imaginary flying is the next best thing :-)
---
What's YOUR Best Stunt Kite Experience?
Memorable, funny or interesting for any old reason. If you have ever had a flight or even seen some flying which ended up as something of a talking point, please share it here!
Stunt Kite Stories Left By Other Visitors
Click below to read incident reports and general stories from other stunt kite pilots or observers...

---
Are you a keen and experienced sport kite pilot? Think back to all the things that ever went wrong. Or maybe nothing actually went wrong as such. Perhaps a passing bird dragged its feet over the lines or something. It's happened to me, while flying a small single-liner in a stiff sea breeze! There has to be a story in there somewhere.
---
As mentioned earlier, there's another alternative to towing indoor kites if it's just not possible to fly outdoors...
"Kites Up!" is my downloadable board game. It's a PDF file which has all the documentation for the game plus images for all the components. Tokens, cards, the board itself and so on. Anyway, just click that link to see more info :-)