After the first image of a large stunt kite, there follow a series of single-liner kite pictures ranging from in-flight close-ups to mass formations taken at a large kite festival.

There's not really that many pictures of kites in this sample of kite photography, so this page shouldn't be too much slower to load than other pages on this site.

Hopefully the quality makes up for the lack of quantity. Enjoy! 
P.S. If you are the DIY sort and find these pics inspiring, consider making your own floating craft :-)
They might not look quite the same, but just getting something to fly for the first time is quite a buzz!
The Big MBK E-book Bundle of printable PDF e-books will help you on your way.
---
Stunt Kite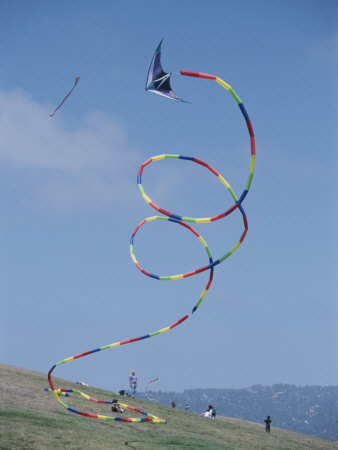 Here's a large stunt kite in action. A lot of the visual impact comes from that long flowing tail which traces out every move on its aerial canvas. The best place for these is usually down at the beach where breezes are fresh and smooth. However, a wide, smooth wind-swept slope like the one pictured is pretty good too!
"Love the easy to understand step by step instructions, made from next to nothing materials and above all so much fun to fly... cheers Tim for sharing your well thought out pdf kite designs with the whole world. Very satisfying making your own and watching them get air-born for the first time."
"I decided to run kite making as an elective again on this camp in the past week - so I bought all your e-books, a bunch of materials, and then took a group of 10 high school students through making the kites over 4 days. We built a diamond, a Barn Door, a Delta, and two skew delta kites. Again - every single kite flew."

Kite Pictures Featuring Kids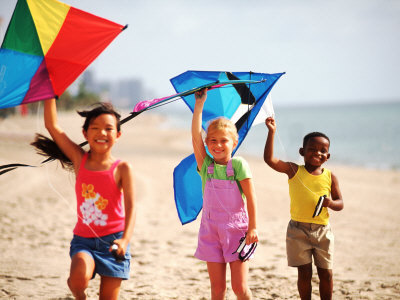 It's hard to run out of room down at the beach! These 3 Kids are having a great time showing off their colorful single-liners. Let's see, there's a Diamond with geometric pattern and a blue Delta. Bit hard to tell what the middle one is, since the girl is holding it side-on to the camera...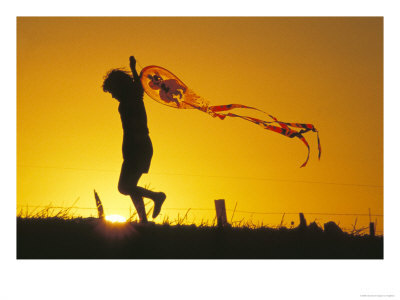 Some great photos of kites have been taken late in the day, with the rays of the setting sun illuminating the sail and tail. Here's a 'boy and his kite' variation on that theme.


---
Other Single-liners
Remarkably realistic bird kites have been made and flown in China for centuries. This old man might be on his way to or from a flying session, judging by that elaborate hand-made kite reel.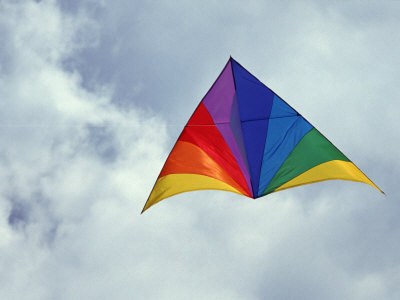 A close-up of a modern large Delta in flight. These kites are typically made from fiberglass spars and rip-stop nylon material for the sail. Deltas are very efficient in light winds, holding a steep flying angle.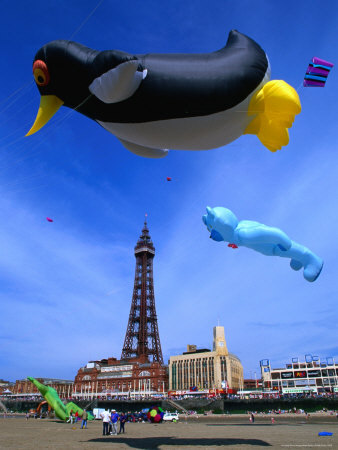 Here's a couple of large inflatables, with a bit of humor designed in, I suspect! The largest of these are far too expensive for most individual kite fliers, but the same designs in smaller sizes are more affordable. Sea creatures are particularly popular subjects, since they tend to move realistically in the air.
---
Kite Images From Long Beach, U.S.A.
Long Beach is the venue for the large and spectacular Washington State Kite Festival in the U.S.A. Here are some fantastic images from that location...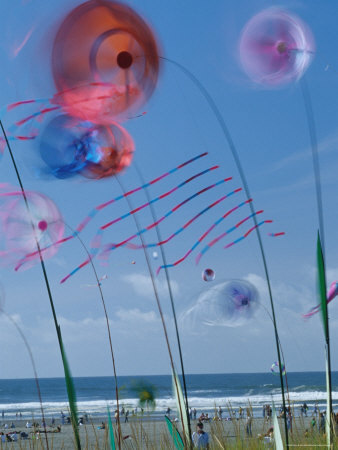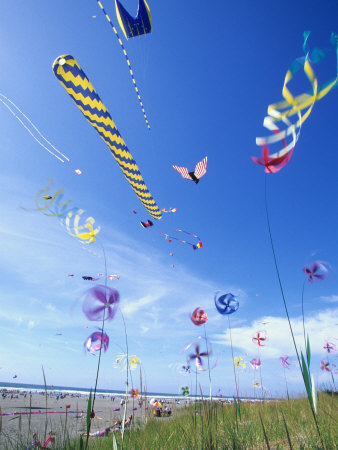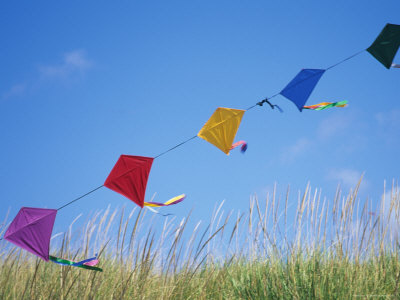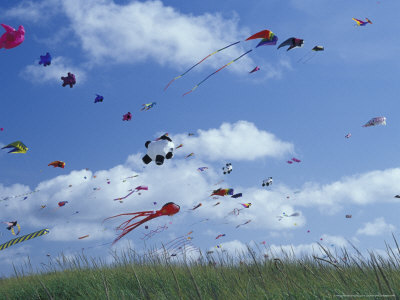 ---
Hope you enjoyed those kite photos, which really cover just the tiniest portion of the wonderful world of modern kiting.
(And just for something different, why not check out some amazing photography where the kite picture doesn't necessarily feature a kite or kites in close-up!)
And don't forget to check out The Big MBK E-book Bundle of PDF downloads. It's fun to see something up there that you made yourself!