Kitty Hawk KAP, on the Cheap!
by Tre' Landrum
(Philadelphia, PA, USA)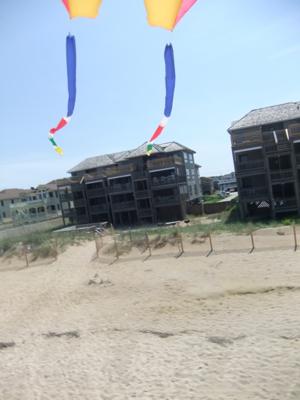 A view through my homemade tails to our condo on the beach.
Carabiner with a 10 second timer. It takes a lot of bad ones to get a decent aerial photo... But I got a few that were half-way decent. It does help that I was in Kitty Hawk, and their famous great wind! I do have plans to build a remote control KAP rig, but will likely have to wait till after school is done with!