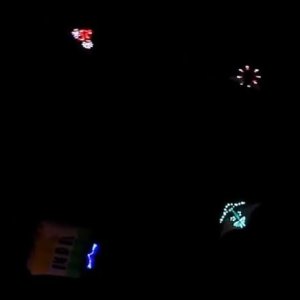 LED-lit kites
Gujarat day is the celebration of golden years of progressive journey of Gujarat. It is a western state in India and often referred to as the "Jewel of Western India".
Gujarat marks its foundation day on May 1.
This year the state turned 57 and to celebrate this auspicious accomplishment the government of Gujarat had organized an event in Ahmedabad at Sabarmati riverfront. Every time they come up with some unique event to attract the audience and make the celebration an awesome event...
This year they thought of having kite flying and laser show as one of the special attractions for the event. Kite flying is Gujarat's own traditional game enjoyed with full spree and frolic by people of all ages. So, this time kite flying had to be given a different outlook to the public than the usual.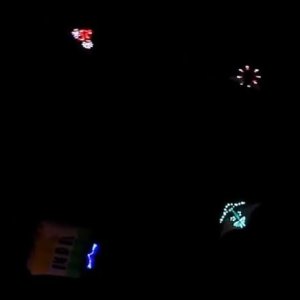 LED-lit kites
---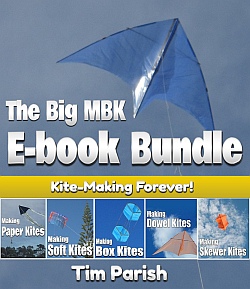 On this site, there's more kite-making info than you can poke a stick at :-)
Want to know the most convenient way of using it all?

The Big MBK E-book Bundle is a collection of downloads - printable PDF files which provide step-by-step instructions for many kites large and small...
Every kite in every MBK series.
---
Meeting The Organizers
The event organizers got in touch with us through social media and few mutual contacts to guide them on kite flying event and be the kite flying team at the event. After further meetings and discussions, we suggested them to do night kite flying...
Night kite flying is a unique kite flying trend that is catching pace and attraction very rapidly now. Night kite flying consists of flying kites with LED light suspensions on the kite arranged in different forms and shapes.
Most of the time, with the set of dawn the wind drops. This makes it tricky to fly a huge kite with battery operated LEDs. We make use of special lightweight fabric which is waterproof to make night kites. Even the spars used in these kites are durable and lightweight carbon ferrite rods.
The LED designer kites are a treat to the eyes in the night when the sky is plain and we want it to roar!
Take a look at this Youtube Video.
---
The Preparation Saga 

Since we had already done a lot of night kite flying events before we had with us quite a few LED kites. Our LED kites are there in different shapes like bicycle, alien spaceship, unicorn etc. to name a few.
Since the riverfront ground is very spacious we procured a few more LED kites and added some beautiful kites to our LED kite's collection. We did it so that the sky is lit up completely with our LED giants and the audience just feels WOW when they look up in the sky!
Prior to the event we made sure we had a trial run for all our kites to ensure that all kites can fly stably. We also took up with us a team of 20 professional kite flyers to coordinate setup, flying etc. The team comprised of kite enthusiasts from Gujarat and Mumbai.
We planned to reach Ahmedabad a day before so that we ensured that the kites are transported safely and all the arrangements are perfect for the event.

Here's another Youtube Video.
---
Gujarat Day Celebrations

The celebrations kick started at around 4 PM in the evening. The inaugural ceremony was by the Chief Minister of Gujarat and other high dignitaries from various fields. All had made a commendable mark in making Gujarat shine as one of the brightest stars of India.
There were various competitions held for different age groups. Prominent personalities of Gujarat had graced the event and spoke about the rich heritage and tremendous progress of Gujarat over the years.
There were cultural programs that took place where the famous Gujarati Garba was performed by the professional male and female garba players.
The event also had traditional Gujarati food pop ups across the ground for the guests and attendees to relish the authentic Gujarati dishes.
The usual fair was there throughout the event where people were engaged into various fun activities like games, tattoo painting etc.
There was also a mini marathon organized for people of all age groups on the riverfront itself to promote a healthy and fit Gujarat for all.
---
Night Kite Flying With FLY360

There was some FLY360 magic at Gujarat Day!
At around 5 PM the special highlights of the event started with a popular musical band making the crowd swoon to its peppy tunes. We the team of FLY360 too jumped into the ground with our gigantic LED kites. Since the sun hadn't set into the clouds we did a bit day flying by flying our usual designer kites. The crowd was surprised to see such huge and different types of kites.
We started with flying 10 kites all at once and then slowly kept adding more as the crowd remained awestruck with our kite stunts.
Once it started to get dark we started night flying with first displaying our varied and huge collection of LED kites to the media and public. Then slowly we began shooting up each LED kite into the sky by adding to the amusement of the crowd.

We also tied traditional lanterns to the strings of our kites to make it look more attractive. Since the music was very catchy and mesmerizing we also made sure that our kites dance into the sky in sync with the music. This combination of musically dancing LED kites was a real treat to the audience. The crowd was cheering in full swing so we went towards the crowd and made many people fly our LED kites under our guidance.

People posed for pictures and were also keen to fly those unusual designer kites. Along with night kite flying the other highlight of the show was the laser show. Both night kite flying and laser show were highly appreciated by all the attendees of the event.
---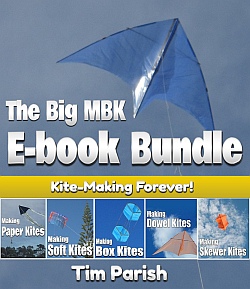 As mentioned earlier, there's more kite-making on this site than you can poke a stick at :-)
Want to know the most convenient way of using it all?
The Big MBK E-book Bundle is a collection of downloads - printable PDF files which provide step-by-step instructions for many kites large and small...
Every kite in every MBK series.