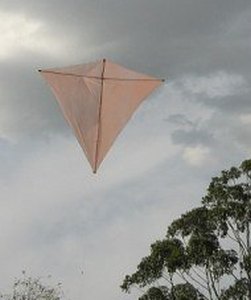 MBK Dowel Diamond
Anything you don't have is easily bought. If not exactly what I used, then at least something pretty similar!
The Dowel Diamond is a fairly large tailless kite, inspired by the famous Eddy design. However, it will still fit into nearly all road vehicles, ready to fly—either just in front of the rear seat or flat in the trunk (boot).

This design is a great very-light-to-light-wind flyer.
Setting up on the flying field is just a matter of attaching the bow-line toggle to put some curve into the horizontal spar. Then the flying line is attached to the bridle.
At this point you are ready to launch! The method of attachment is illustrated further down this page.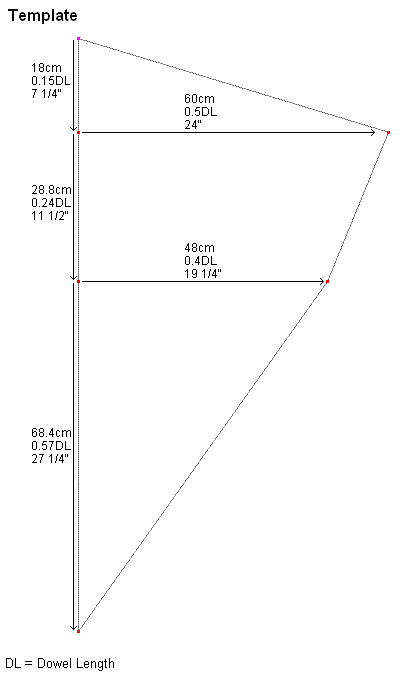 The template shown above represents one side of the kite sail. You will now transfer these measurements to the sail plastic. (You will notice that the photos show a slightly different shape—but stick to the template measurements!)