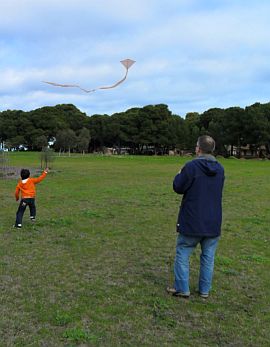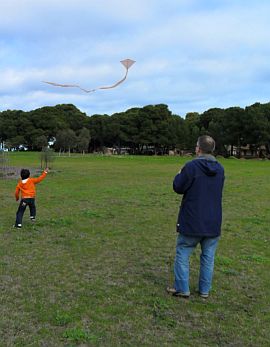 Have you never made a kite in your life? Or perhaps you did, but it didn't fly very well, or at all!

You'll be glad this free e-course has come along. It's in five parts, spread over 2 weeks to take account of your time availability and of course, unpredictable weather.
Each part is a photo-illustrated email which takes you step by step through some aspect of making and flying a simple Diamond kite. Not just any old small kid's kite, but one which actually flies very well, if you follow the simple directions.
I call this design the Tiny Tots Diamond. There it is in the photo, gaining height after a hand launch. Eager to get away from the young lad chasing its tail, no doubt...

The kite uses 12 inch bamboo skewers, often sold in packs of 100 for only a dollar or two. The Metric equivalent size is 300mm x 2.5mm. 3mm bamboo would still work, but the thinner the better.

If you are at least 16 years old, here's where you can sign up...


---