Got A Kite Business?
Join Me at Trafeze!
This page is a special one for those, like me, who make an income from kites. You're really into this niche. You love the designing/building/flying aspects of the hobby - pick one or all of the above! There's a good chance you write about it sometimes and love sharing what you've learned with others.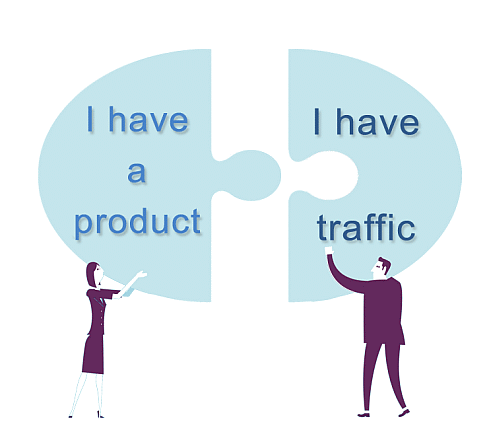 Or maybe you sell a kite-related product or service. Either way, this page is for you!

I've been accepted into a rather elite group called Trafeze. If you have a gripe or three about using Google Ads, either to monetize your site or drive customers to your product, Trafeze could be a game-changer for your business.

It puts small business owners like us together...

Some of us love writing about hobby themes, such as kites, but don't want the bother of creating sophisticated physical products. Others have products or services, but lack the time or know-how to build great traffic.

Solution: Connect us so we can do business together! Good for you, good for me, not so good for the "middlemen" like Google!

By the way, it's about WAY more than ads. Trafeze connects solopreneurs for no cost. What the solopreneurs do next is up to them - anything and everything from a simple sponsorship deal to a full-blown partnership.
Me? I'll be looking to replace as many targeted Amazon product links as possible - in order to do far better than a 6% or 8% cut! And on the other side, who-ever makes these kites and/or accessories won't just be using my site for extra traffic. There will be other suitable niche sites too.

So many 'little guys' have been squeezed for so long now - but finally the playing field is being leveled. Don't you love that idea!
Check out Trafeze and let me know what you think in the comments section below. Or, use the form on my About The Webmaster page - it's down near the bottom.

By the way, I don't get paid a cent to recommend this. I just want to see other online small business people like me do well in this fun niche!


---